My life has come full circle because of the Chaka Khan Foundation. I feel so fortunate to be able to help our community's vulnerable children find the strength to overcome their hardships and realize their dreams.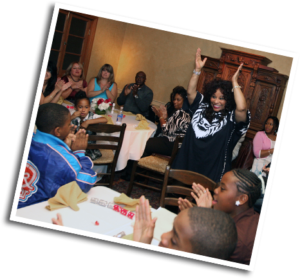 So many children haven't even had the opportunity to explore their own imaginations enough to know they have dreams. Their life experiences force them to grow up too fast and before they know it, their childhood is gone. Who says it's ok to leave a child by the wayside?? Who says it's ok to forget about a kid who has dropped out of school?? Who says it's ok to turn a blind eye on a child who is starving from lack of love, low self-esteem and hopelessness? I don't, and nobody else should.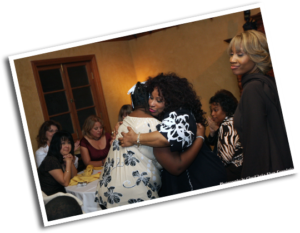 When I look into the eyes of a child who has been broken down by the world around her, who feels so alone and without hope, I can, through the Chaka Khan Foundation, offer her hope and the tools she needs to live a life that is beyond her wildest dreams. I can tell her from my own experience that she doesn't have to be afraid to look deep inside her soul and take charge of her future. Our children can be anything they want to be if they are just given the opportunity.
I realize that I can't change the world, but I can do my part in contributing to society. If I leave this world knowing that I've helped one child believe in himself enough to get the education he deserves, then I can rest in peace. Won't you join me on my journey? You can change the life and future of a child – and that is an incredible blessing, not just for the child but also for you.
With love,